What better way to spend the first Saturday of the GREAT State Fair of Oklahoma than by participating in a graffiti jam?! Sure the OK State Fair is a great place to find a chocolate-covered-pickled-fried-fish-taco, but it is also a great place to check out what the small subcultures and crafts our great state has to offer. This has been the 4th year that the State Fair has asked Tree & Leaf and friends to host a graffiti demonstration, and we are no different than the little ladies that paint china and exhibit needlepoint. We're a subculture of crafters that want to share our art with others. I was flanked by great artists this year; Jake Beeson, Aaron Whisner, Tanner Frady, Entake, and Gems. Check out the photos below of the final panels!
Our friend, Andy Rine, came out to snap some photos while we worked. He also exhibited 3 needlepoint pieces in this years State Fair and won 1st, 3rd, and 5th Places!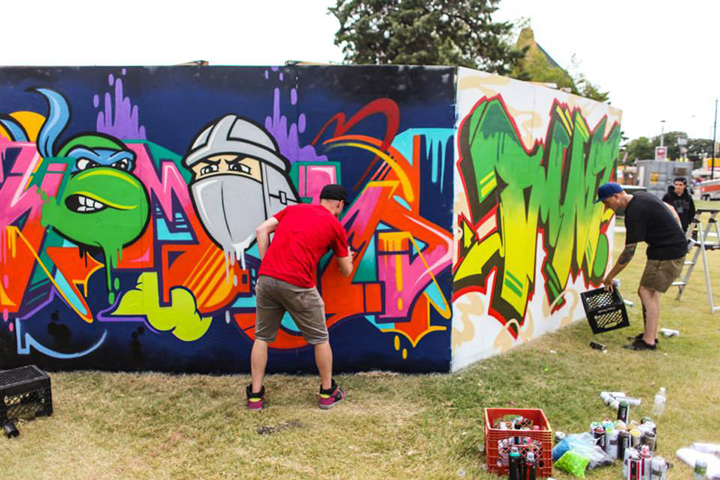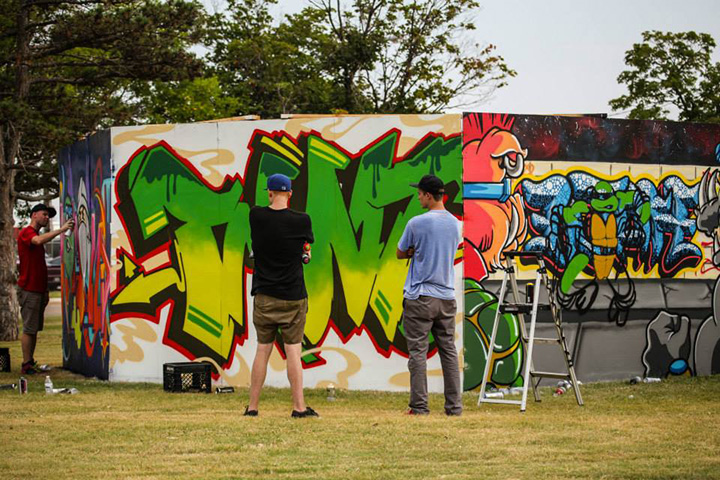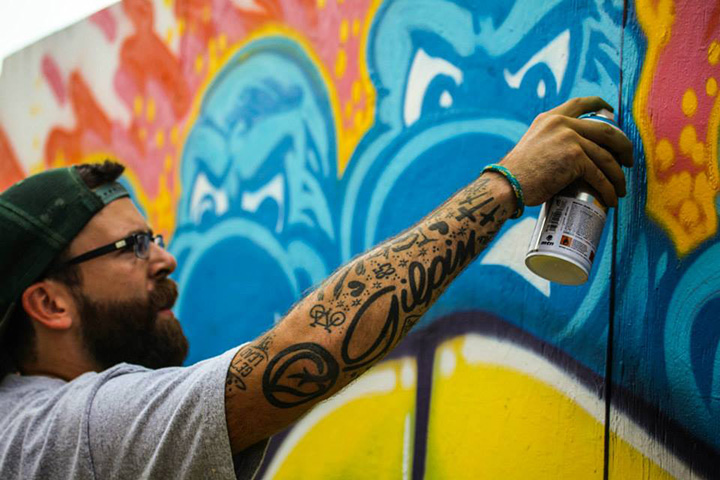 ENTAKE painted two pieces. The first was Bebop & Rocksteady about to beat up an ENTAKE piece....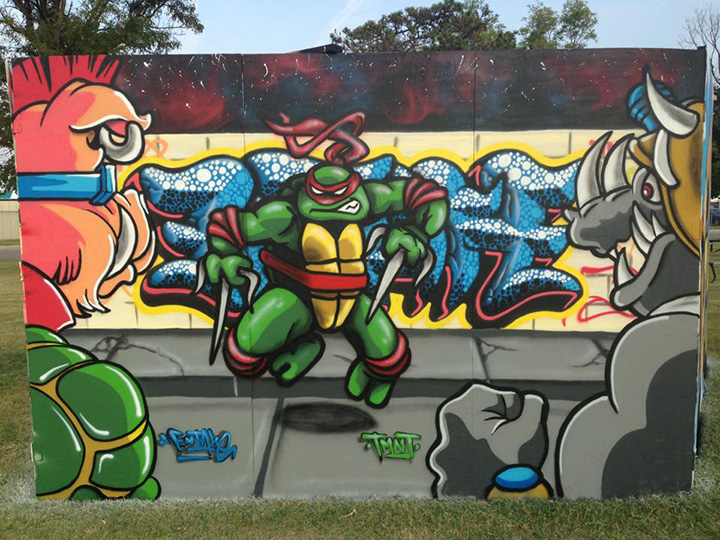 GEMS was too cool for the whole TMNT theme we had going. His piece still rocked a carny's face off.
AWHIZ from Clean Hands rocked this TMNT. If you're in Tulsa, check out Clean Hands for all your graffiti and t-shirt needs!
This was quite the burner by Mr.Jake Beeson.
Thanks again to the Great State Fair staff for letting us paint again! Until next time, Ciaóabunga!