After downing a few beers, Anthem Brewing's Ben Childers gave us an impromptu, how-it's-made factory tour of the works.
There are monster silver tanks visible from the taproom floor, but once you slip through the Warehouse door, it's another ballgame – big bags of hops, bits of cans, and barrels galore.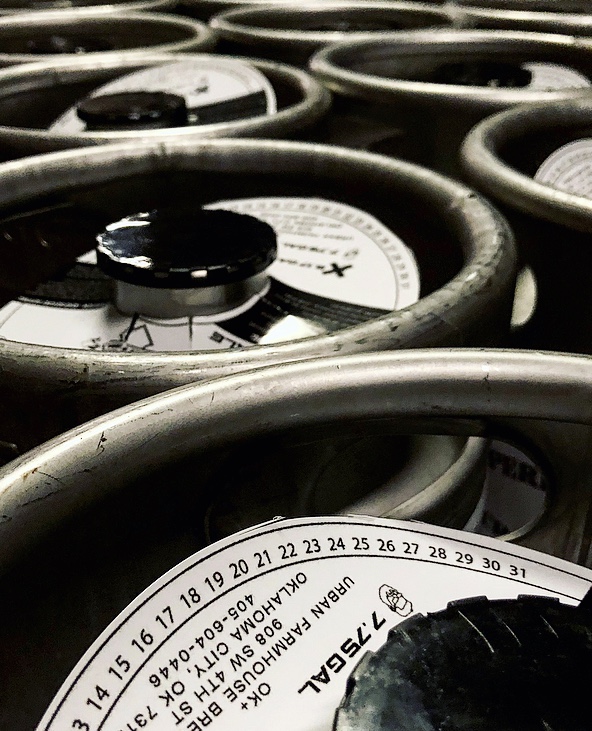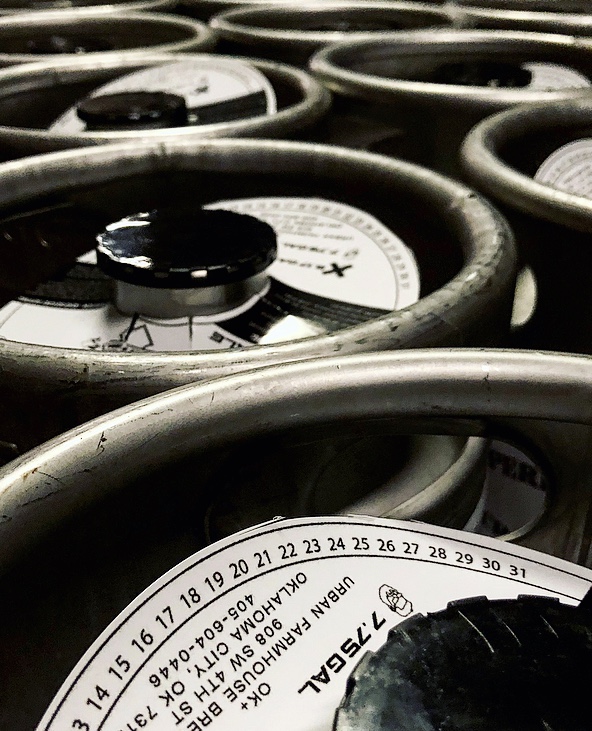 We also raided the refrigerator room with ready-to-go kegs and cold variety packs.
The mixing process starts with a recipe, combing through hop varieties and specialty ingredients to be fed into what I can only assume is a giant blender. The mix shoots through pipes running along the ceiling, returns to the main floor, and ends up in these fat-cat silver tanks for a soak.
Fun fact: after soaking, hoppy remains are picked up by super-farmers to be used as feed. It's a symbiotic service – Anthem stays clear of hoppy leftovers, and hogs get free food. I think Ben said they go through something like 5 tons a week. Pigs must be feasting.
Runoff is pumped away, and perfect beer is delivered to the cannery system. The cannery machine was a straight up robot – little arms and and conveyor belts popping the tops onto cans. Lots of smarts, effort, and technology goes into your Friday night buzz. Who knew!
The tour was great, but the really great thing about Anthem has been how engaged they are in the community. They've supported and sponsored all kinds of events for us and for other local businesses. No kidding, they chipped in coldies right after this for our humble Retro Game Night.
So thanks to Ben and all the guys at Anthem. Crack open a fresh IPA! Cheers!