Living up to our leafy moniker, we've partnered with a local school to build raised bed vegetable gardens. For this project, we worked with local businesses, sourcing lumber from Forest Building Materials and soil from Minick Materials. These projects are an investment in the place we live. We're happy to do them, but they're not free. If you want to help out, follow the link at the bottom! But before the jump, here are the thoughts of one of this project's pioneers:
Guest Blog by Josiah Biles, Odyssey Leadership Academy Biology Teacher
My name is Josiah, and I teach at Odyssey Leadership Academy, which, if you don't know, is a private school in downtown OKC. For the last 5 weeks, we have partnered with Tree and Leaf for our Urban Botany class, which I am teaching. It has been such an honor the last few weeks to get to hang out at Tree and Leaf with Dusty and Steve, these guys are the real deal when it comes to community and fostering interactions between locals here in OKC. When I first mentioned I was teaching an Urban Botany class, I didn't expect Dusty to so generously open up his backyard and time to a group of high school students who wanted to learn how to garden. I remember sitting at local coffee shop District House hashing out the details, and thinking how much of a privilege it is as a teacher to have the opportunity to get my students outside the classroom actually learning how to garden, learning from others in the community.
FOSTERING INTERACTION
I think what is beautiful about having middle and high school students interacting with small business owners in the actual, physical community is that it highlights a much needed, yet lacking, aspect of education. Namely, the role the community has in the process of education. As the old saying goes, it takes a village to raise a kid. However, for some reason, we have come to believe that warehousing kids in a brick building for 7 hours a day, completely isolated from the life of the greater community, is somehow going to lead to students who easily integrate and make contributions to the society from which they have been so drastically removed.
I find this ironic and sad, not just for the students, but for the community. There is something special about being actively involved in the education of young people, which the majority of adults completely miss out on.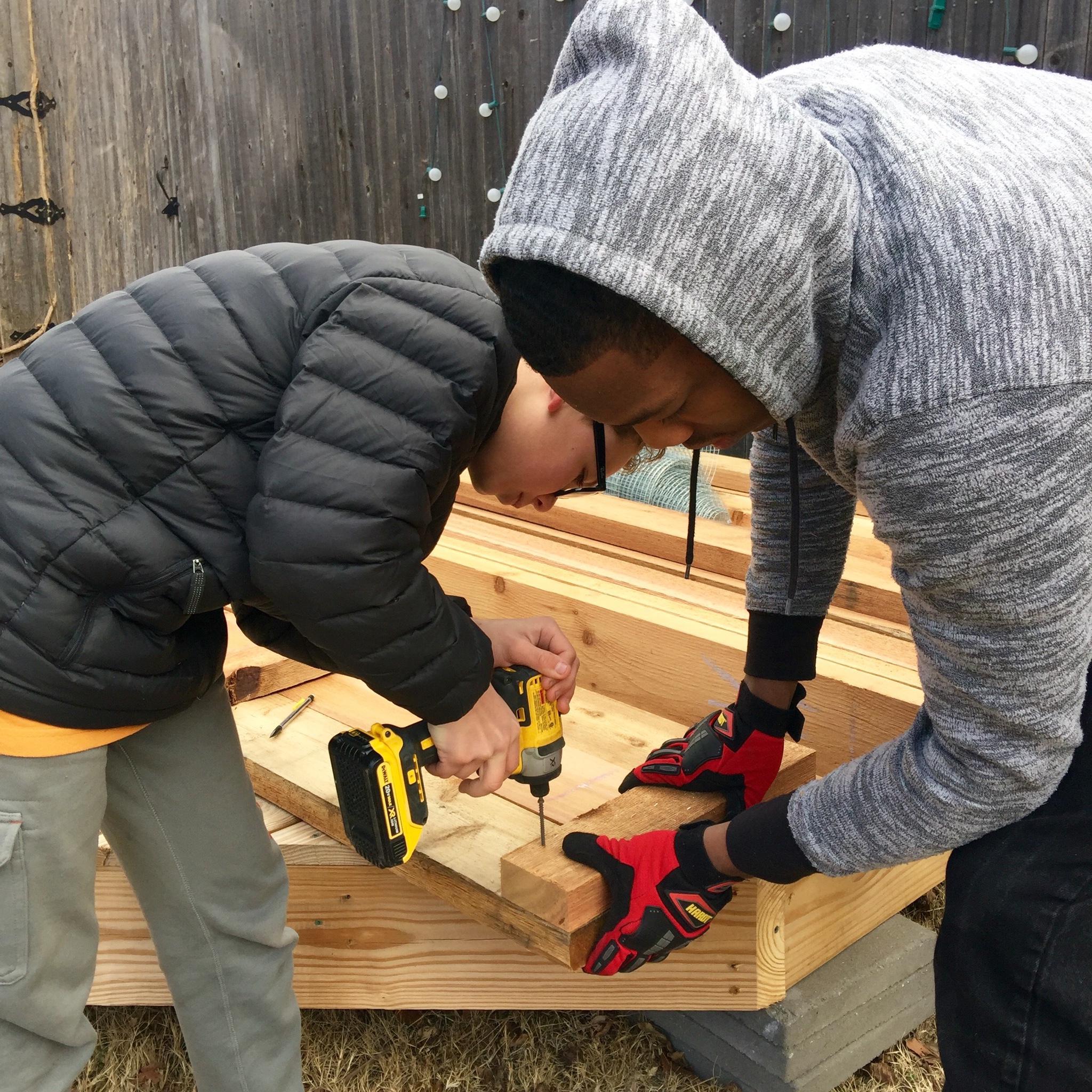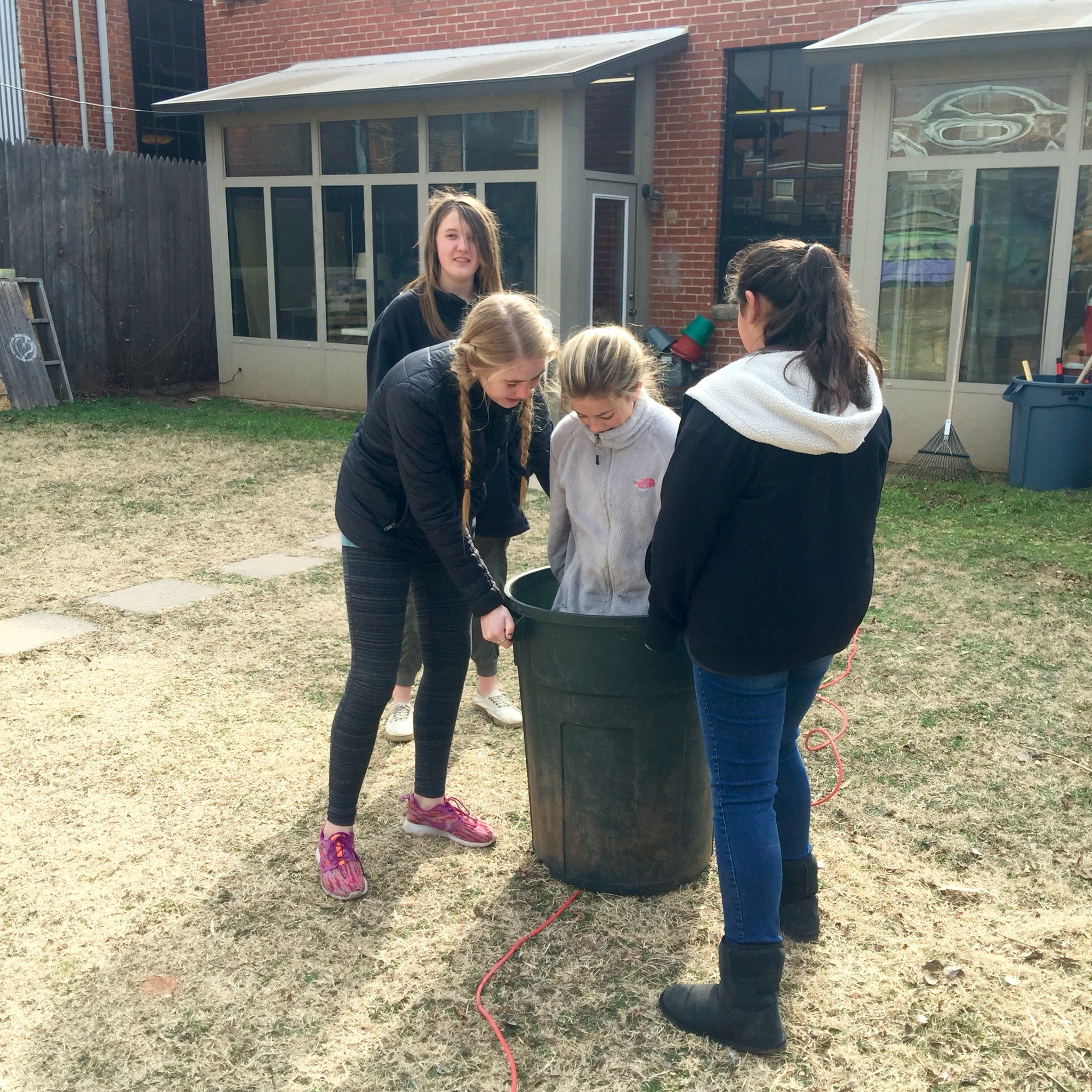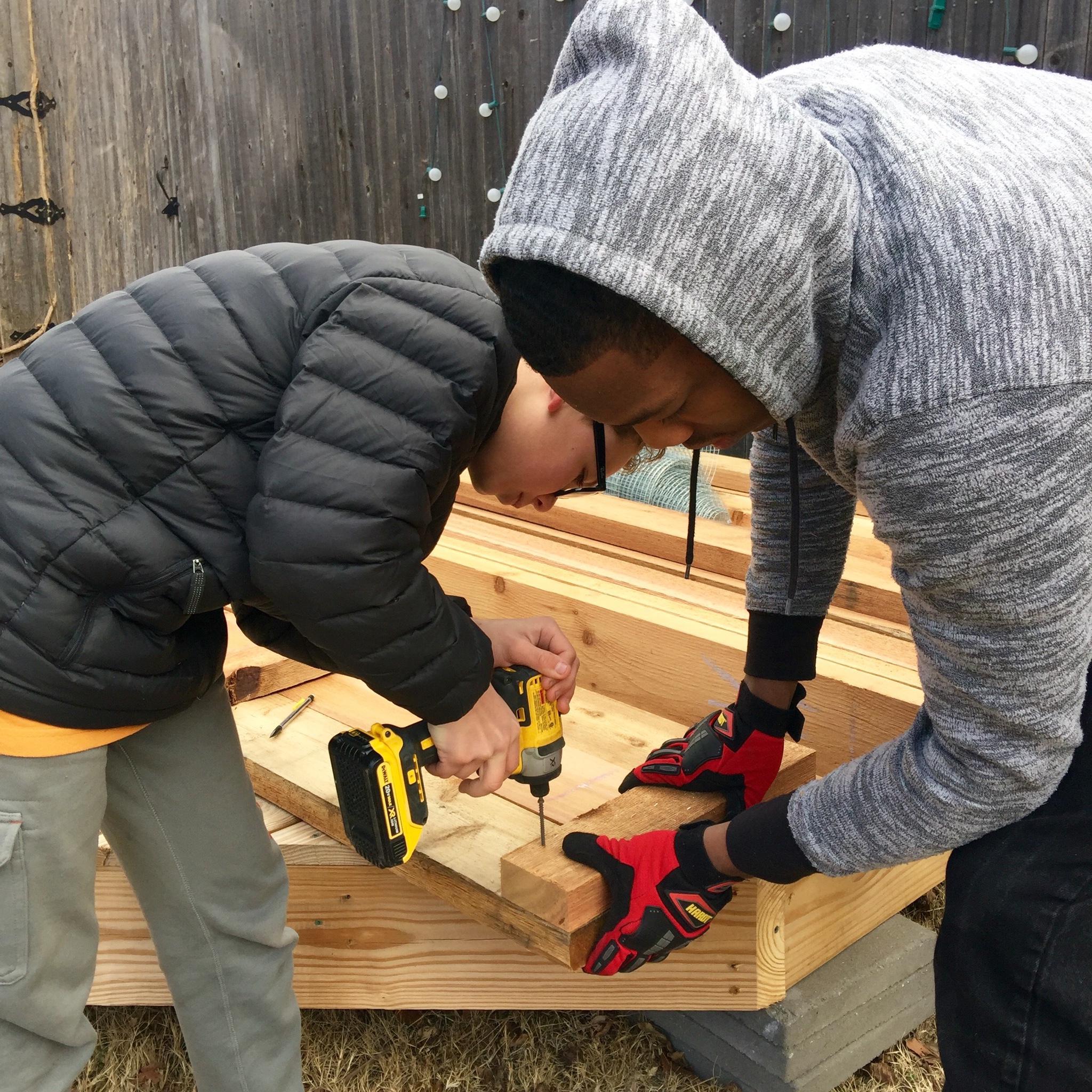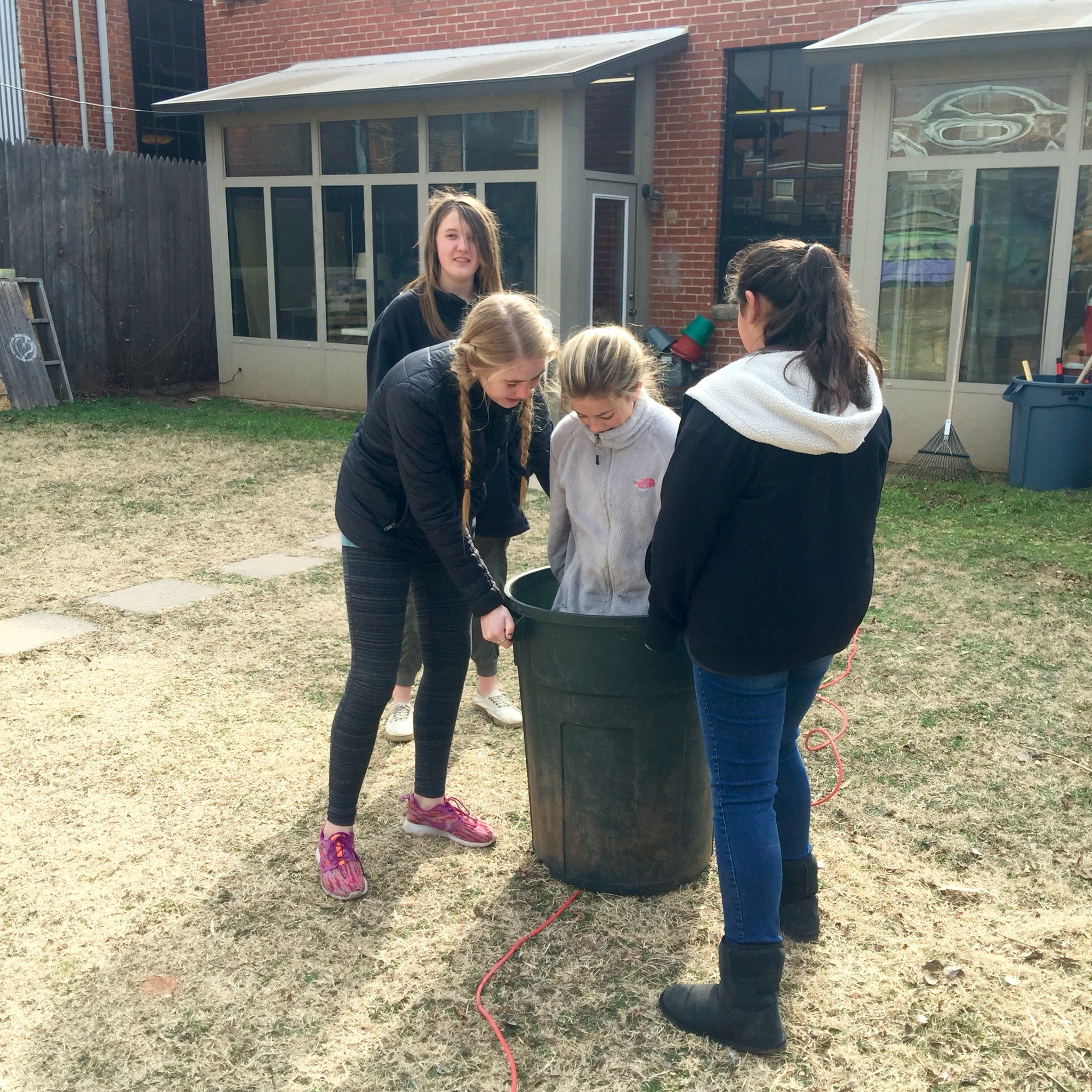 LOOKING AHEAD
The challenge I will end this with is this: how can you as a community member get involved with your local school? Find the closest one to you and think about ways you can support them not just financially but with your time, expertise, and life experience. It takes a village.
Thanks again to Dusty and the whole Tree and Leaf staff, it means the world to us to partner with you guys.
Cheers, Josiah Biles, OLA
In order to help fund this project, we've printed these Cultivate Community Ts. These are available for both online shipping and in-store beginning Tuesday (2/14). Link for purchase is here. Proceeds will offset student fundraising costs, and help us pay for supplies, maintenance, and events revolving around this space throughout the year. Thanks to Josiah and OLA, and, as always, thanks to YOU for your continued support!